Memories
September 15, 2011
"You know I love you Right?"
"I need you cause I can have
anybody but your the only one
who makes me feel amazing."
"To be honest going day after
day without my memory every time
your name was called, I had a
picture in my head. forgot
everything else but you. That
is why I love you."
"Sabrina, would you take my hand
in marriage and be my wife.
Through the good and bad. hard times, sickness and healthy stuff?"

"Hmmm...I don't know, do you?"
"and I need you cause without you
I wouldn't be here right now
if it wasn't for you.
You make me the happiest person
in the whole world."
"Your my everything. I can't live
without you. Your my life, my
world, all I think about everyday,
I would be nothing without you.
I love you."
"Yes of course I'll take
your hand in marriage and
be your wife."

All the things we said to
each other will never be
forgotten.
I will always miss you and
love you with all my heart.
You'll always be my wife
no matter what.
And someday we'll be with
each other once again, forever.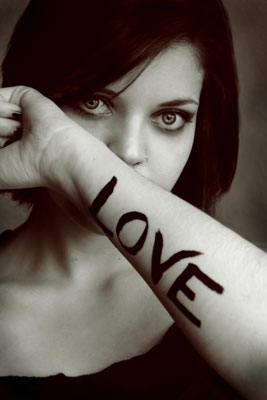 © Michelle B., Blairsville, GA