''I Am"
September 29, 2011
I am Demetria.
Someone who can't be defined.
Young and beautiful in so many ways.
No matter what anyone may think or say.
I am Demetria.

It really doesn't matter what you think of me.
It won't hurt or damage me.
You should never judge the book by its cover.

Some people will talk.
But I will just walk.
I am intelligent.
The brightest girl on earth.
No one can say or tell me otherwise.

I am shy.
But not the nicest.
I am who I am.

Some may call me short or small.
But I am who I am.
I'm not the prettiest or the ugliest.
But I am who I am.

I am caring.
I am outstanding.
I am spontaneous.
Most of all I am Demetria.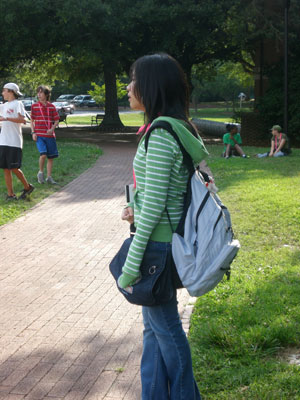 © Lucienne B., Parkland, FL