the undeniable truth
September 29, 2011
My solitude-saturated days
Forever exposed to fear of more tears
Yet somehow . . .
Never rattled by the gentle poke
Of the driest rain

I find it funny though
Why, does it rain ?
Does the sky cry . . .
Because it's in love ?
Or simply because it wants
To reach someone ?

Pressed upon that cool wall
Yearned for its affection
Having a lust towards the eyes
In its impenetrable gaze
Even if they do become smudged

It seems like bliss--
When I'm here...
Embracing the thing
I am so devoted

Yet, my heart would
Become more full
If only the grand fire
Could grace our affection
With a single trickle of warmth

But no,
Our world only grew
Colder,
Fading with each breath
I inhaled, and exhaled.

The clouds blurred the view
Showered my beloved
With dry, dry, pain

I could hear screams
My heart sped
Clobbered the cage
Panicked my mind rushed
Those feelings so
Familiar yet so
Foreign to irregular fingers

Where I once had been
With such delight
My heart blossomed
Bearing beautiful flora

But now—
Lies in the pit
Of deepest despair –
Soiled with dull , claret ,
blood . . .

Of which , my own –
And , my parted devotee .
Now washed away –
wounds ,
our...love .

Acquired, and shredded
Which had resembled
An unfathomable amount of
Affection

Now a heap,
Both of us so lie
A simply drawn failure
To her naked eye .

Effortless . . .
Unpretentious . . .

paper .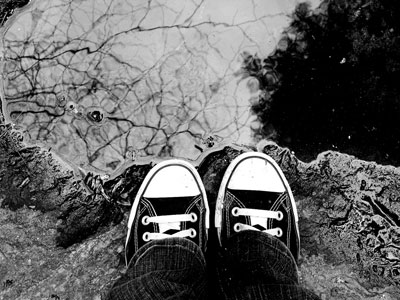 © Michelle B., Blairsville, GA