I Am...
September 29, 2011
I am the beginning of a bright future
I am electic
I am creative
I am the picture of hope just painted,
I am no more than what I say I am.
I am a king
I am an average Joe
I am revolutionary
I am innovative
I am Picasso in his finest hour,
I am MJ when in the fourth,
I am Berry Sanders when the Lions were watchable
I am the completed dream of MLK and yet,
I am the militancy of Malcolm X.
I am a breath of fresh air,
I am the wind in the millionaires hair with the top dropped,
I am Tupac in Juice lusting for power with his hair cropped.
I am humble
I am arrogance
I am divine
I am evil
I am human
I am the feeling of coming up and buying 2 Benz.
I am everybody, yet
I am nobody.
I am your dreams
I am everything, which isn't all it seems
I am your worst nightmare that has come into reality
I am your peace of mind,
I am the change of the events on the drop of a dime
I am heaven
I am he**
I am humanity,
I am insanity,
I am….me.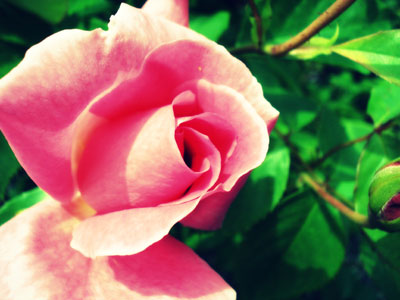 © Grace F., West Chester, PA