My Eternal Summer
September 28, 2011
My mind flashes back to the days
when the sun beat my back,
and drove me to laugh.

To the cool nights,
spent just hanging out,
eating potato chips and taking pool dips.

Then came September,
like a jarring bolt of light,
that flashed while my eyes were closed.

And suddenly everyone was gone;
tottering off to a new school year,
while I was left here.

This is my eternal summer.
Days without end to slumber,
to read, to watch a million movies.

So much free time I should start a charity,
and give it out like spare cash
to those who could find a better use for it.

Time enough to throw some in the trash.
Time enough to think about the past.
Time enough to ask for less.

Whispers in my head say "this is a mess."
A dream that's flopped.
An endless reel of bore, bore, boring.

And even when I'm snoring,
I remain unsatisfied,
restless, my world seeming tasteless.

So this is my eternal summer,
a fine frenzy of nothingness.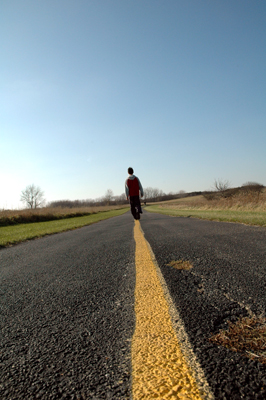 © Seita O., Palatine, IL