You Are, I Am
September 23, 2011
They say 'be yourself'.
The say 'be who you are'.
But what if you're the slave?
What if you're the homeless man on the side of the street?

The crier, the one whose situation is dire?
The cutter, the liar,
The meek, the weak,
The insecure.

The panicked, the afraid?
The woman at the top of a building ready to fall?
The killer, the murderer,
The adulterer, the thief?

The poor, the weary,
Or the person ready to give up?
The unpopular, the nerd,
The quarterback frustrated with life?

The gossiped, the awkward,
Or the oppressed, the sinner?
Be yourself is a phrase of condemnation,
Coming from the condemner,
Whom I refuse to be.

You be who you are,
And I will be more than me.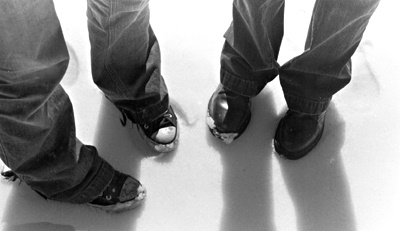 © Elana N., Marblehead, MA