thoughts from far far away
September 12, 2011
They ask, do I know any cowboys?
I picture him, all those years ago,
With muddy jeans and a sun-browned smile,
Sitting on that rumbling, grumbling tractor.
He found God in that field.
In the sweet-smelling grass and empty sky.
These days, he's a math teacher-
He likes numbers.
But sometimes, he sees that numbers
And the open Oklahoma sky,
Are one and the same.
Those are my roots.
I am not a cowboy, will never be,
I do not know the peace of a tractor,
Or the freedom of a horse.
My memories of Oklahoma
Are bruised with tornadoes and rust.
But here,
Drifting through this lonely Bangkok smog,
I need my roots
And the cowboy's peace.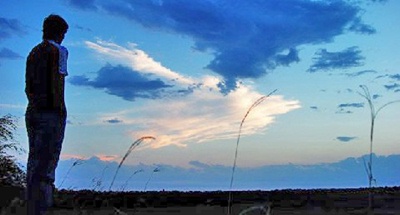 © Stefanie K., Katy, TX