Because The World Needs Another Love Poem, Or, Not A Love Poem
September 24, 2011
Because The World Needs Another Love Poem:
And I only have a title.
And for the past four weeks,
I have written exactly four poems,
and I have been speeding in a car made of rain,
with a wheel made of thunder,
and a heart made of lightning, and your laughter,
and even our laughter, even though that is something I've never heard,
and probably never will hear.
But now,
my Rain-Car,
and my Thunder-Wheel,
and my Lightning-Your Laughter-Hopefully Our Laughter-Heart
have all failed me,
and I am stuck at a crossroad.
The crossroad.
You know what I'm talking about…
I hope.
It is in your brain, after all.
But,
then again,
I don't think you have made a journey to your brain just yet.
Orr at least not in a very long time.
Because lately,
your thoughts have been your only strangers.
But anyway, I am at the crossroad,
trying to decide if I should do what you asked me to do,
and give you my Rain Car,
or just write another poem…
which is what I am doing…
and which is what I will keep on doing,
even if you do end up stealing my Rain Car,
and leaving my poetry to rot in the crevices of your brain,
the brain that you have not visited in a long, long time.
Because,
you see,
the world can never have too many painful poems,
although I have learned that the world has enough love poems,
and so I don't think I can call this a love poem any longer.
I don't think I can call any of my poems love poems any longer…
I hope I can't call any of my poems love poems any longer.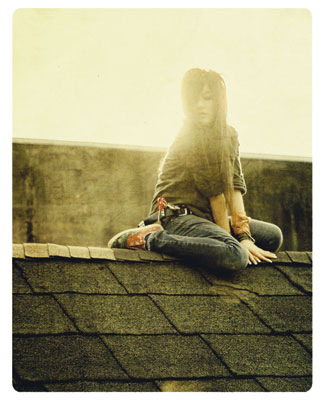 © Hailey J., Lake Oswego, OR