You Made Me Want To Write A Poem
September 24, 2011
I guess, when I knew you,
you just made me want to write a really good poem.
Maybe,
a life-changing poem.
Maybe,
your life-changing poem.
As in,
maybe,
my poem would have,
could have,
changed only your life, nobody else's, and I would have been okay with that.
Because for a long time, my mouth never wept words,
and my tears never bled words,
and my constantly dirty fingernails that I consistently cleaned never sprouted words,
except to stain your heart and kiss your tongue.
And for a long time, I did not bother writing poems on the walls of bathroom stalls.
There was no point.
After all, you never went into girls' bathrooms---I don't think.
And the day I stopped borrowing your Sharpie in order to scrawl words onto my legs,
legs covered in hair that I forgot to shave and youth that I forgot to save and bruises that spilled from your heart,
was the day that I stopped knowing you.
So I guess,
I want to write another poem now,
because I would like nothing more than to get to know you again.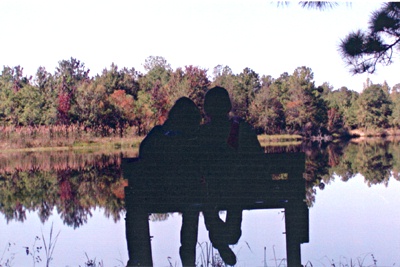 © Heather J., Slidell, LA