You Don't Own the Sky
September 10, 2011
so you think you own the sky.
You who has been the keeper of all the butterflies in my stomach,
you that owns my smile
you may own the crescendos of my heart
the flush in my cheeks
the doodles in my notebook,
but you don't own the sky.
You, who keeps my heart in a tin box
who can roll up my spine and tuck me in your pocket
you, who would break my heart like a Christmas ornament,
even for you
the sky does not bend at the knees.
No, you can own every happy memory of my life
lay claim to my tears, my poems,
my scars
and all the music I have ever made has been for you,
but that I can not give you.
Too ageless and broad, unquantifiable in beauty,
the sky belongs not to you
nor me
nor any other lovers in the world
and so,
take all myself
but do not take the sky
for you, arrogant,
believe the sky exists for only you to wonder at,
when really
you exist
only to wonder at the sky.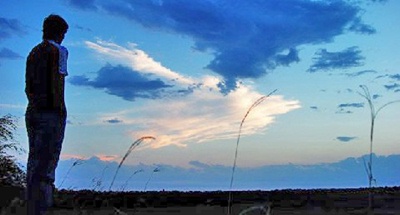 © Stefanie K., Katy, TX