A Moment of Chaos
September 26, 2011
At that hour, when iron bells toll,
And the gaping wound is in the earth
To swallow me up, body and soul,
While saints and demons judge my worth
Do not bow your head, my friends.
Do not waste a single tear.
And if you must make some amends,
Honor me with your melodic cheer.
My soul is screaming, I am sure;
Shredding through the silent veil.
Add your music to the score!
Unleash that passion from its jail.

What purpose does the silence serve?
It batters my soul, like a leaf in gust.
In death, there can be no reserve
Oh, drag the cosmos down to dust!
Heave your yawps into the air,
Shout your praises to the sky,
I am not so far from where
You stand in chaotic melody

Throw your chants and screams and yells,
Above the tolling funeral bells,
Thrust them out towards me; towards the hereafter
Touch me here with rolling laughter

Dear friends, our worlds are not the same
For I seem to be traveling on
To a land from which I came
To answer each and every question.
Do not quiet yourselves, my dears;
Your deafening silence I will not allow.
Scream and stomp and laugh and jeer
For only chaos guides me now.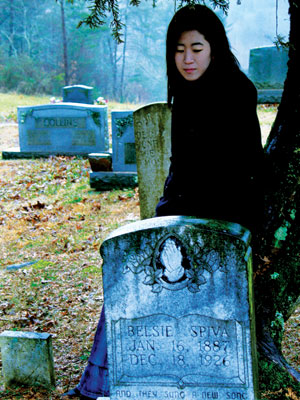 © Michelle B., Blairsville, GA