The Silent Dove
September 26, 2011
Dark eyes that slash the skin
wings that can't fly
chained in agony
forbidden to be
what it's supposed to be
brought to ruin
Like a dark&dangerous predator
Tossed about
Useless as a ball on string
No music, no emotion
Nothing, not even tears
Ripped of innocence
bathed in kerosene
and lit
Burnt slowly as if a wild criminal
won't you cry?
or sigh relentlessy?
Unleash yourself and fly.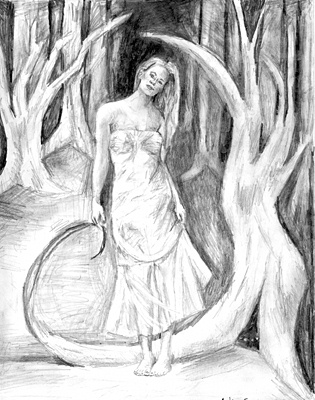 © Andrea F. Philadelphia, PA,