Vietnam Is Not Over
September 26, 2011
Where are you going ? Going to school to learn.
Where are you going ? Taking a girl to the prom.
Where are you going ? To fight the Vietkong in Vietnam .
I may not return ,I've dug my grave.Said my prayers ,said goodbye.
As the chopper landed I made some new friends.
As we hike Napalm falls screams and skulls of bodies in the air.
I wake up and swear I'm still there.
No leggs,no arms and a wheelchair by my bed.
What the he** just happened?
I thought I was there. Just another flair back.
I grab my Jack Daniels.I need no glass just the bottle and a pack of Camels.
I am alone once more.
Though the war is over in the world it rages inside me everyday.
Friends I've seen killed.I am only half alive.
The world is simply mad.
I am a Vietnam vet.
Sometimes it seems I am a week mean drunken man.
Please respect me. The bottle is empty.The ashtray is full. I am asleep now.
Till the next flashback.
Respect those who were there.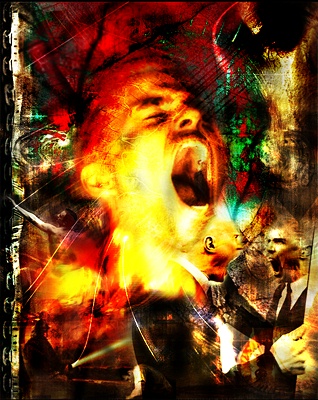 © Mark P., Woodside, NY