Loner
August 31, 2011
I walked through a field, tall grass all around.
Lights in the distance, I must be near a town.
I wandered for hours, just moving around.
Open valleys, but there were walls all around.
Polite conversations, minus there sounds.
Claustrophobia fills the air, people all around.
Their smiles, masking a hidden menace, that only I can see.
They don't try to hide, their dislike for me.
So I keep on walking, companionship down a different street.
For they do not like, a loner like me.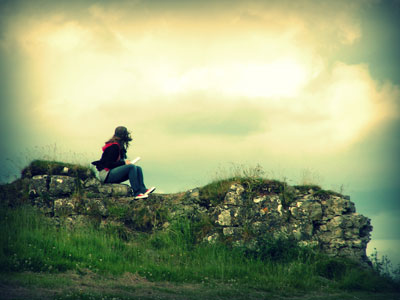 © Caroline C., Coronado, CA