waking up hopeful
August 31, 2011
waking up hopeful falling asleep away
from the dawning of the morning
i build anew from clay and i clasp
my claws to puncture skin that
used to feel so soft and you
bleed i gasp i grin because you're wrong.

i turn to the other man he is
sitting on my right and i turn
my back to you maybe only for the
night cause even though you lie
(it may be why i cry) i'm
scared the days are dark when you are gone.

that's why i strum the strings
of thought so through my day they give
me vibes me limber limbs to hug
the air so i can live with yellow
bleeding through my sheets
eyes wide so i can cry: i see
my days- they're brighter with you here.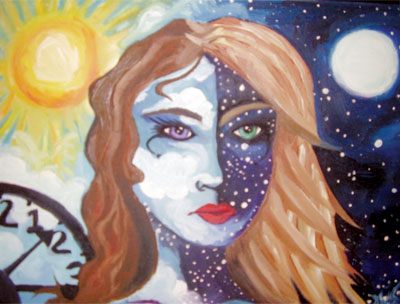 © Amanda S., Attleboro, MA