Damages
August 31, 2011
His lips leave a bold impression
on the nape of my neck,
as if to stamp his claim
on my body in plain sight.

The need for possession flows
through the rough skin of his hands—
hands that travel up my arms,
my shoulders, my throat—
where they stop,

a ligature wrapped tightly
over the bruise of his kiss.

There is no love in this man.
I pray one day I won't belong to him.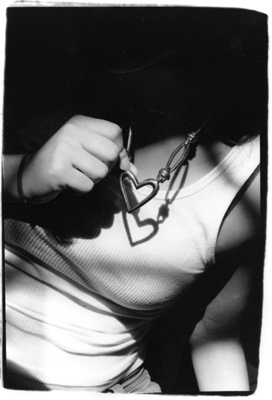 © Julia R., Bethesda, MD