Friends
September 9, 2011
i turn on the lights and i see you there,
i turn on the lights and the fears disappear.
when the lights fade in and out,
I'm afraid where you are,
you might not hear me shout,
when the lights go out.
when i see no more.
and what lurks in the darkness
"oh dear lord,"
now I'm flickering the switch,
the lights still out.
broken lights,
blind eyes,
always around me, darkness.

i am now used to the creatures breeding there.
please don't turn on the lights.
you'll scare away my only friends.
those freaks, vampires, and zombies.
you left me all alone there, in the darkness.
at least i have my friends...
the ones eating me, consuming me,
with the lights out.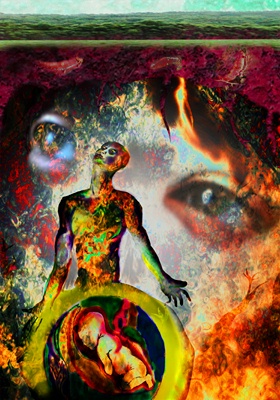 © Tom M., Philadelphia, PA