Fae Girl on Hill
September 14, 2011
i heard the wind slipping through the trees one day,
rustling wings and toseling hair.
my sisters' laughter echoing far and wide down the vale.
my dress slapped my shins, my calves,
and then settled easily,
sending battered fabric to rest around my pale toes.
i looked to the sky then,
as the sounds rose to meet my anxious ears.
it turned from that deep, violet- blue
to the color of a nightmare's stars in but an instant.
i felt the scant warmth leave my face,
heard the sudden shrillness in the shrieks of my sisters,
and when my head snapped down to seek them out,
i found them having fled the vale.
alone, i looked up again,
wondering what new horror awaited me beyond the clouds in my eyes.
there he was.
standing before me in a flash of light that seared my delicate eyes,
buffeted my wings with the abrasion of a sand storm as if to tear from them their down softness.
the children's songs, with their questions of whys and hows circled in my ears as i found his eyes,
looked to him as though to ask a question i knew he did not wish to answer,
and let the soft words fall easily from abraised lips
that once were soft, and untried before his coming.
Who are you? a simple question
that found a thousand answers in those unflinching eyes that mocked the color of soot.
he smiled then, kissed my stinging lips with a mouth that held the softness of a flower's petals,
and left a taste of honeysuckle there as if it would soothe the slight pain.
and then, when my eyes opened again...
he was gone
he was no more.
simple as that.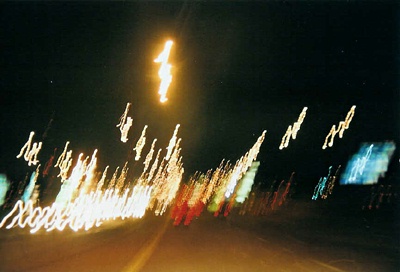 © Matt M., Ponca City, OK