The Gatekeeper
September 14, 2011
Around those slender wrists,
Bruised, and raw,
Two rings of keys clang in discordance.
A dancer's belt,
More heavy than any of the expectations
found on a dancer's head,
or any performance ever given,
clings to a set of hips too delicate for the dance of life.
Before eyes lost to the world,
Blind to death,
And horror,
Stands a charge.
A sacred duty kept by one deaf
to bribes,
Threats,
Or promises.
A frail thing,
Made of the same iron in her keys
Stands to wait before her charge.
This is the gate keeper;
The only one who can open the doors in the veil,
Bare your passage,
Or bar your way,
To the other side.
This is she, for eternity.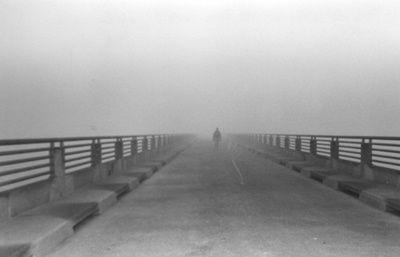 © Becky G., Westerville, OH