The Choice of Hamlet
September 14, 2011
Somewhere there's a hidden smile,
happiness behind solid, broken walls;
Somewhere, there has to be a key.
beneath that porous earth,
there must be a space where sleep comes,
Where it waits in quiet screaming silence.
A whisper reaches out to me,
a feather's lightness personified by sound,
touches the ears that hunger always for the scraps of other lives.
The eyes- ever hungry, ever seeking,
scream out in rage at the injustice found within proposed unbiased pages.
they claw at the closed shutters of wide –shut doors.
Sound tears from lips like flower petals,
an orchid frozen as if for decoration shattering with intent,
the taste of bitter, scalding change released on a frozen tongue.
And there it is.
The key; the smile; the door;
A choice at last, of summer.
"To be, or not to be," dear Hamlet says…
Dare i choose…
to be?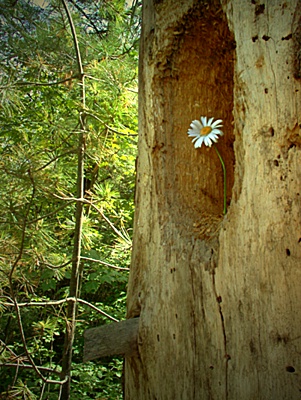 © Anna R, Sudbury, ON, Canada