Pink Balloons
September 9, 2011
It was the birthday of a friend of a friend.
I was there, trying to laugh with everyone,
Being short of a lunatic.
I told Luna how happy a birthday this was
And the cake! Oh, the cake…

The day proceeded like how birthdays went.
Hopping around, I kept the same face
My grandmother has whenever she gives me candy:
Glad, just glad.

It was about nighttime when I decided to go.
I said goodbye to everyone and everything,
Luna, the cake, and people I didn't know,
But I wasn't ready. I still wanted cake.
I went out of the house anyhow.
Once on the lawn, I sat under the apple tree.
I could possibly sleep ,
Or just think like Newton.
Maybe I'll wait for the apple to fall,
And then I will make a theory
On why things never stay the same.

While musing, I saw a little girl walking.
She had a balloon with her,
A pink balloon.
I waved at her,
And she gave me her most adorable smile.
She then went back,
Walking on the same path.

I then went to my car,
Drove to the Party City beside the gas station,
And bought three pink balloons.

It is, after all, my birthday too.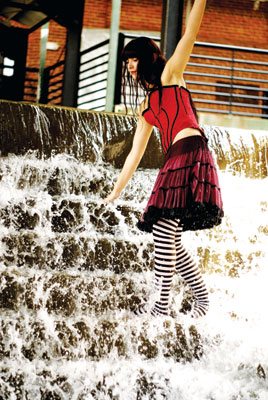 © Daniel H., Durham, NC