My Lovely Prince
September 16, 2011
Alone in this world, I sit in the dark.
With no one to hold, with no one to love.
But still I try to live it alone.
I live alone in this freezing world.

Everyday I sat here, this very spot.
No one notices, I cry silently.
But a young man appeared and sat next to me.
I stared at him, my lovely prince.

He smiled and asked why I'm alone.
I shrugged and he grabbed my hand.
"You're hands are cold." he said.
I closed my eyes and fell asleep in his arms.

That morning I woke up, he was about to leave.
I looked down at my feet, "wait for me!"
He vanished into thin air and from then I saw.
My lovely prince never existed.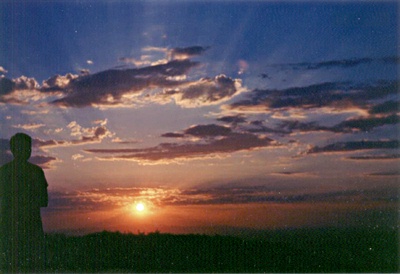 © Jovee B., Dededo, Guam