"Adolescence"
September 16, 2011
Everything you've ever known,
Every law of gravity keeping your shoestrings laced to the earth
Is cut away.
Leaving you doing involuntary, clumsy cartwheels down the revolving hills of this Hell.
Hopscotch, chalk-painted sidewalks become tacky smears of dull.
Carrousels and pony rides crawling way too slow.
Their colours a shady cloud and all because someone who'd been riding before you puked.
History.
Logic.
Morality.
It's all bull!
And now your head is spinning while the world is inching sluggishly around you.
The man who opened the entrance gate has vanished in the blur.
And it's absurd!
Halloween masks cry and pout,
Drama's sad faces scream and shout,
They all bawl inside.
The cartwheels hurt your bones.
They all yell some more
At you,
At each other.
And you do it too.
"That's what you're supposed to do."
Pointing fingers, elbows, and toes.
Lifting their chins, chuffing their nose
At the kids so "hormonal" and "bad",
When really you're all just sad.
A chair snatched away before you seat.
A feeling of betrayal and defeat.
You are a machine pumped with toxic gas and the scarce supply of oxygen masks run only on year-old swine urine.
But they won't let you at it because they couldn't have it themselves.
They had dreams too, dreams of firemen and police officers,
Dreams of flying across the morning sky with a flowing red cape like Superman.
They wanted to save the world.
But their hands too were stomped on at the attempt to avoid their gassing.
They do it now because "it has always been this way" and they still feel resentment inside.
What kind of society is this when our only joy is in crushing others' because we were crushed?!
Obviously it's not working, we're still miserable.
That's not growing up!
Growing up is growing down.
And I think it's time we do.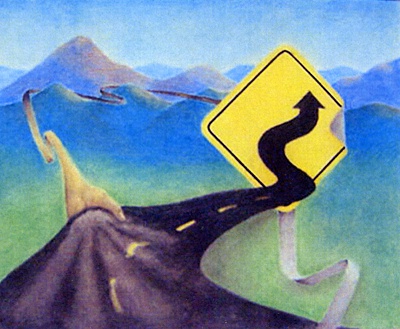 © Tyler W., Muleshoe, TX