Ta Mère
September 16, 2011
from the begining, you've been connected.
for the early years of your life, well, she was your life.
and all the better because you were and always will be hers as well.
with a simple touch of hers, she can erase all fears,
tears, pain, worries, and heartbreak,
amd with it bring hope and love and comfort.
as a baby you knew her smell
"it's her, it's her" you'd cry
while she lifted you in her arms.
but you're too big for that now, you're too old.
yet somehow she knows when to embrace you once more to let you feel safe again.
sadly now you find yourself angy and frustrated at her.
you whisper words you always take back.
amd somehow she forgives and understands.
because she always stands strong for you
even when everyone else has wlaked away.
because she loves you,
beacuse you love her,
because she loves me,
because i love you.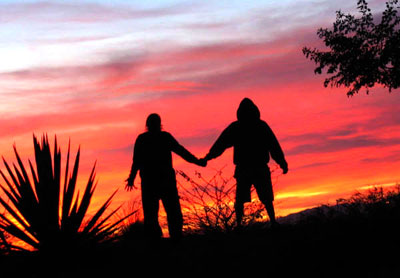 © Rosanna S., Phoenix, AZ