Your Eyes
September 15, 2011
I tried looking through your eyes, waiting for replies.
It was far from anything i wanted to find,
We had something else in mind.
They told a cold story, your eyes
And we just went alone, living with lies.
When your eyes left my sight,
My heart told me what was right
I was a slave in your love affairs
That long ago, you had put away all your cares
And i did the same
There's no one to blame
But only did i see the warmth in your eyes,
When you knew that i had poured my heart into the open skies,
Left with nothing to feel
Because i knew, that this could never be real.
And now, leaving would be easy
Moving on wouldn't be uneasy.
You spoke out too late,
I had already closed the gate.
Thinking back,
If your mistakes hadn't thrown you in a wreck,
The look in your eyes would be different a thousand miles...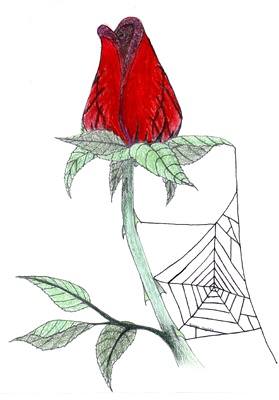 © Tommy H., Marlow, OK