First Love
September 15, 2011
You've been my friend for so long
And yet I've fallen in love with you
I can't take it back now
Can't take back the "no"
Or "I just want to be friends"
Who knew it would take so little time,
To realize my mistake?
But you don't
Deserve that.

I see you now
With your arm around her
Embedded in my brain,
I see you are happy
The image you two hurts me
And I can never look more then once.

I could've had you,
I can't change that now though
Sometimes I think you still care
For me.
Because I know I can call
And you will make it better.
I can't tell you,
Because I would rather be your friend,
Then not at all.

And I know you will say no to me
This time.
I love you,
But you'll never know that.
Because I want you to be happy.
I want to see you smile,
And if my heart has to break
Every time I see you
It no longer matters.

I'll move on,
I know that.
I have before.
But I always return to you.
My first love.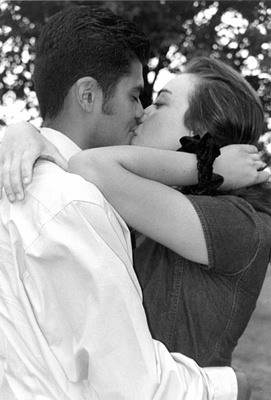 © Yaniris M., Boston, MA