What He Told Me
September 7, 2011
What do you do when everyone walks away?
Wha do you say whe no one's around to hear?
What do you do when you cannot breathe?
You listen to your memories...

He told me I was beautiful...
Told me that I mattered
I swallowed up these words
Like a starvimg dog on a leg of ham.

He said my hair was copper fire
My eyes like stained-glass chocolate
My skin like ivory ice.
He told me I was beautiful
He dreamed me in a white dress
Shyly kissed my cheek
He made me fall in love...

Then the tears came
Like a tidal flood
Consuming all his dreams
Illuminating all his fears
I tread a path through his blood-red ocean
Swallowing those tears in vain
I waited for his eyes to clear
Waited for a heart to heal
A mother lost brought home
Memories o a lover stolen
And the willow became a haven

Serenade...
Oh Serenade
Let your vines surround me
Encase me in your twistimg leaves
And melt away my pain
I wanted... needed to have a place to take his in

I sealed myself
In a steely cast of pain
Pulling him closer
Pushing him away
My own tides waxed and waned
And he opened his eyes
To see me in his place
Treading a blood-red sea
And tried so hard to bring me home

Ship for ship sailed to bring me back
But i was so far gone
Revelling in a pain
Too long buried
I couldn't open my eyes

And then
The words escaped my lips
Not entirely of my own accord
And he turned from me
And walked away...

This time, he wasn't coming back
And no amount of anything I could say
Was going to bring him back to this place

For the first time...
Theone thing I had so long desired
Became an unwelcome friend.

I was alone...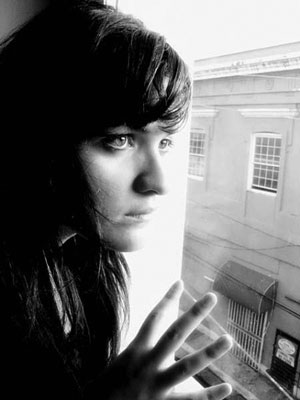 © Eveliz V., Bayamon, Puerto Rico