remember
September 10, 2011
Remember
the white ashes
falling from the sky
everyone looking above
watching the flames rise
I remember the tears
sliding down my soft cheeks
Ten years have passed
but i still remember watching it
unfold on my tv
Daddy what happen?
Mommy,are they going to be alright?
They never gave me an answer
Their eyes focus
on the tragedy before us.
God, who can be this cruel?
People screaming
the building
breaking
like the hearts of so many
I scream get out
but they can't hear me
Fire spreads
so many children
without a dad
or mom
I want to help those people
shine through the dark
rescue them from fear
I'll remember the firefighters
and the people in there
saving and helping
giving up their life
to be a hero in mine
My kids will remember
because every year
i will tell them a story
on why America comes together
every year to remember.
One day I'll meet them again
smile and hold their hand
bow at their feet
because they are a hero to me
I'll always remember 9/11
and the people that were killed
I'll will always remember you.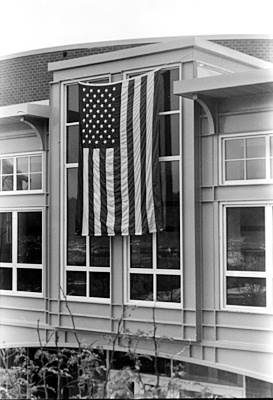 © Chuck K., Marblehead, NY