Jewels and I
September 10, 2011
Jewels and I

The Best Barrel Racers in the World

I take off her sheet,
Get the grooming supplies and brush.
I put on the saddle, and tighten the girth,
As my dad slips on her bridal.
I toss the reins on the saddle horn,
Left leg in the stirrup,
And I'm up.
I cluck to her and off we go,
Clip, clop, clip, clop down the path.
Jewels sees the arena and automatically knows what is about to happen.
We go in the gate, spin in a circle or two,
And bang, off we go, flying like the speed of light.
Around the first barrel,
Clear,
The second,
Clear,
Last one, and we give it all we got.
We clear the last barrel,
And like we are on lava,
We speed home.
I pat her on the neck,
We did great.
We glance at the clock, nervously,
It reads 10 seconds flat!
Everyone cheers, as we gallop around the arena.
Jewels and I just won the National Barrel Racing Championship!


As we walk out, I'm handed an envelope, a huge rosette, and a big blanket of flowers. Lastly I take a giant trophy. And I can't forget the big hugs to both of us.
I take off her tack.
Rinse her off and put on her cooler.
Once again my four-legged blonde baby has made me the happiest two legged girl in the world!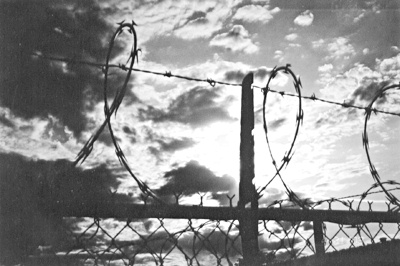 © Jessie W., Wichita Falls, TX