Creation
September 13, 2011
Why does it need catalysts?
It emanates from the soul,
Like the anger of a volcano,
Like the lump in your throat,
Like the tears that transcend,
the smile that extends,
beyond the sphere of expectation.
It gushes out before you know it,
Like love at first sight,
Like the art which caught unawares,
Like the words of regret,
Like the sand in an hourglass,
Like the moments of happiness,
Like the poetry, that emerges,
from within. From the beyond.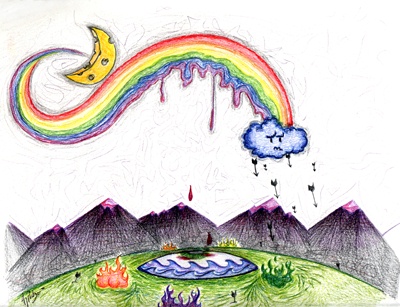 © Alexa P., Ridgeway, PA