Hard Day's Work
September 11, 2011
He waits on the corner with his friends
Exchanging high fives and hellos.
He looks at his watch: 7:15 am.
He closes his eyes and prays for an easy day.
Bags under his eyes from a late night studying English.
The local school bus arrives early.
He waves at the kids as the bus drives away.
Still on the corner, his friend hands him a marker and paper.
He writes the regular: will work for $50.
His day begins.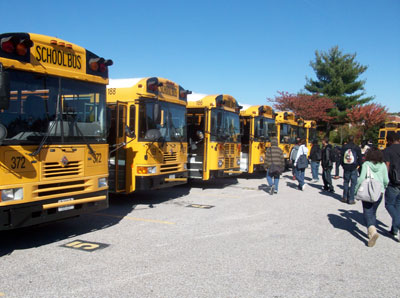 © Cierra W., Odenton, MD