Falling
September 11, 2011
Towers falling,
hearts are dropping.
Fear feeds off
the cries and shock.

Hopes falling,
death's busy.
Smoke's rising,
it's plume dark and foreboding.

Stars falling
they die all alike.
Crossroads for the world's people
Falling.

Unimaginable hate,
Could one harbor such a thing?
But it's a day of rememberance,
and unforgettable service.

Fire's falling
leaving ashes
and nothingness.
Ironic-

Amidst a city busy with life
lies lifeless remains.
Marked by the brave who tried the save lives-
yet marred by tragedy.


Please remember the innocent people who died on 9/11 and the firefighters, policemen, and others who serve the public and worked to save lives.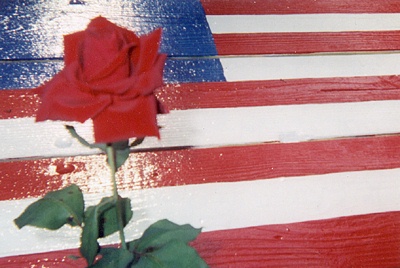 © Elizabeth H., Gulfport, MS