Friend Or Foe
September 11, 2011
Fishing with an old friend,
Reminiscing about childhood memories.
Indestructible waves thrash the boat.
Electricity fills the sky
"Never worry. I'll find help," says one friend.
Down the deck he spots a lifesaver.
Savior for
Only one.
Reaching for the orange cover, he wishes his friend farewell.
Fierce winds destroy the vessel.
Ominous waters engulf one as the other rushes to save him.
Eyes watering, his tears melt into the ocean.
Something catches his eye in the horizon: a second life saver.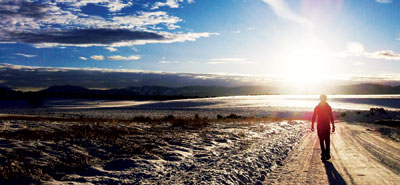 © Brendan P., Carbondale, CO