Pretending
August 31, 2011
Overwhelming.
An enveloping,
All-consuming sense of black.
Pressure,
Leaves me deaf, dumb and blind.
What part of my soul remains untainted,
Untouched,
Pure?
What part of my mind is whole,
Resistant to my ever-collapsing world?
All joy flickers like a flame in the wind,
Sputtering and dying,
Before it can even begin to grow.
Even my mask is cracked,
Sorrow slipping through my pitiful facade.
How many times have I ignored my yearning to collapse,
Aching,
Screaming,
Clutching hope as my cries fall on deaf ears?
I am left hollow,
Gazing at the world through swollen eyes,
Urge to mourn cast aside.
I don my smile,
Straighten my hair,
And pretend.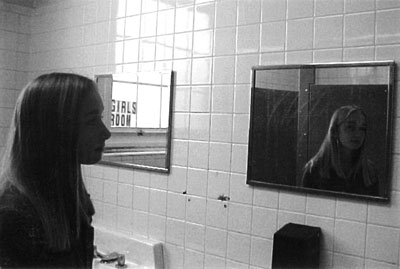 © Jill H., Pompton Plains, NJ