To Fall In Love
September 2, 2011
i find it better not to fall in love.
don't get me wrong, to love is fine,
but when you fall it's hard to get back up.
you're dazed and confused when you land and you're scraped, cut, and bleeding, crying, bruised, wishing you were dying.
and once you fall in love, you're never the same again
because those broken bones just wont set.
leaving you disoriented, in pain, with joints all which-way.
you cant stand back up, you just fall right on down, tripping over your own feet.
you yelp out in pain but no one ever hears the sound.
i don't remember what it's like standing on normal ground, for so long ago i fell and am yet to be found.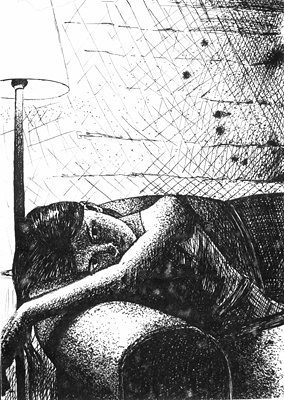 © Elisabeth R., Elmont, NY