Release
September 8, 2011
Endless imagination creeping through the Whomping Willows.
I toss and turn with regrets and sorrow seeping through my pillow.
No constant grip on reality's destructive palm of pressured stances.
My mind easing, breathing, contracting, to the impulses of possibilities...

chances....

Never coming bound to the subjective criteria of the bastards upon us.
Never faithful to the opinionated views of the "respected" individuals around us.
I am the generation of process and civilization.
I am the seeker of talent and revelation.
I am the contributing child to this world's indigenous behavior towards my motivation.
The winding path of unspoken whispers and touching hands of the processed behavior.
Not only intensified by the blistering thought of our faith, our freedom to the Lord our Savior.
Our mind wanders the lonely streets of inputs and outputs.
Shaking hands with the deceivers who are with or without us.
I do not leave my thoughts subjected to the walls of seduction and despise.
I sense the instability of a child with tears jumping out his eyes.
Where the clock ticks and leaves you stranded

abandoned

empty-handed.

As you watch your hopes and dreams suck into a cesspool of hide-and-go-seek.
Feeling the release from the constricted creases of your broken down smile, parading you weak.
Open up your eyes and visualize.
Open up your eyes and grasp those once-seemed distant dreams that were never realized.
Cleanse the destructive pores of your biased memories crawling towards your imperfect sensibility.
Crush the demons trying to impress your instability.
Always acknowledge your successful credibility


and never let your goals imitate a liability.
You, we, us

are the pieces of this puzzled creation.
You, we, us
are the solution to the violence of our nation.
You
are the individual.
We
are the people.
So lets work together to evolve our Freedom.


I


Stand.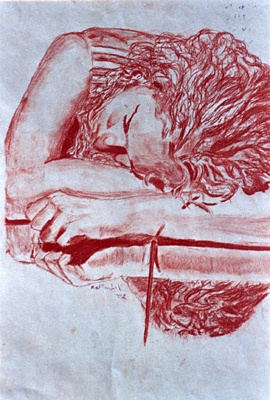 © Mark S., Kannapolis, NC