Sympathy For Grandfather
August 31, 2011
I miss you my Grandfather.

Why did I not know you very much? Why did I never talk to you when I was at your house? Why did I not spend so much time with you? Why was I scared of you whenever I wanted to speak to you?

I may only be your great-grandson and I wasn't old enough to figure out anything about you when I was little, but now I am 12, it doesn't mean I am old enough to understand you, but I miss you so much Grandpa you are in my heart whenever I think of you which is almost everyday but sometimes when I think about you dying my tears glands just burst with sadness of not ever getting the chance to talk to you about you when you were little.

I want just 1 more of your stories grandpa and I want it to be about me and you so I would be able to know what you thought of me now as of who I am.

I will join the army just to amount to you I will take a picture of you with me wherever I go. Please give me some sign that you at least loved me I never knew that you loved me 'cause I don't remember you ever say that you loved me or at least were proud of me.
At your funeral I was so happy in the beginning but then when I heard a lot of our family's names being called and what you thought of them I wanted to at least hear my name be said, but I never got what I wanted.

Thank you for you in my heart you have left it in my heart I don't even want it to get out but it is slowly fading as I knew you so much as of all your energy but all I ever heard in your room was snoring and a loud television.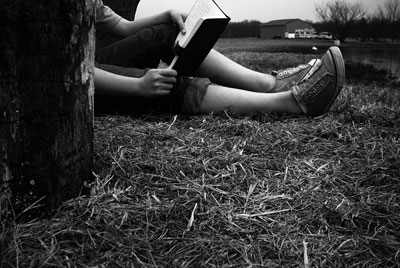 © Kristen D., Kenton, DE