Foreign Views.
August 31, 2011
Window sill sitting, I peer out.
I look down to the ground below
in this city that isn't mine,
the people look like ants from here.
I wonder about their lives
wonder if they have children
or a pet dog.
They don't notice me up there
I'm transfixed by the possibilities
Perched up on a 6-in wide seat
I'm silently waiting for someone to notice me.
I could just sit and people watch all day
wondering, and making up silly little life stories for them.
Do they ever do it?
Try to guess what others are like?
Maybe I'm just a strange child noticing
silly little things.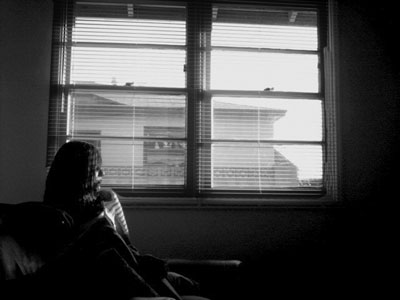 © Roxana R., Tustin, CA