Convinced Myself
September 8, 2011
I'm home alone and pacing.
Feeling kinda crazy.
I know I'm better off alone.
But I keep checking my phone.
Things haven't been good, but not bad either.
Overheard him talking & said "Leave her"
I'm hurting and he doesn't even care.
I put on some clothes and fix my hair.
I'm going out to find him.
Reaching out on a limb.
Scared of what I might find.
Man, I don't wanna fight.
Trying to convince myself I don't deserve this s***.
Turn my car on and hear my speakers hit.
The decision to find trouble is out of my reach now.
I see his car and scream but not out loud.
Knock Knock, Boom Boom.
Banging on a hotel room.
At the reception desk and ask for a key.
Hear him say I love you, but it;s not to me.
I open the door, vision blurred with tears.
I close them and open my ears.
"Baby I love you so much"
Then I hear my sanity crush.
Flip on the lights and lose my sight.
Next thing I know I'm in handcuffs.
Asking the officer where is my love?
The ambulance pulls up and my heart drops.
The girl comes out alone crying with the cops.
I didn't mean too, I swear.
But he lied when he said he cared.
I went off, then the bullet went in.
The vision of what I might do, convinces me to go inside and take off my shoes.
Right when I went to bed, I heard the door keys.
He kisses my cheek and asks
"Baby? Are you asleep?"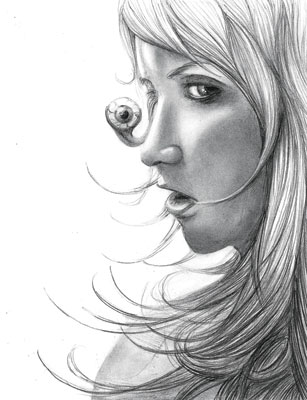 © Jessica P., Bethel Park, PA