Tarzan
September 3, 2011
Swinging from branch to branch
I feel amazing
I feel the wind blowing past me
My heart
Racing
How could trees have such a negative connotation to them?
When in reality im just a kid
Remembering Tarzan
Im just tryna be like him
Running through the forest
You may see this kinda weird
But when I sit back and
Realize
Realize that these branches hurt me
That if I go back it time ill see my
Great- Grandpa
Swinging
But not like me
Fighting for air
He's not like I was
He feels the wind blowing out
Not in
His heart
Racing
Just to get some blood to pump into his brain
Unlike me he is just trying to sustain,
Life.
So, as I stare looking at my Great- grand father
I thought
Maybe I cant be Tarzan
No,
Not
Him
Cause im not free to swing from a tree
Cause if I swing ill be hanging
From a noose .
For generation
To generation
We let society get the upper hand
That maybe today im not physically hanging from a tree
But if we realize it we
ALL cant breath
Cause what society sees
Is a whole bunch of dirty n---as
We can't even afford a handout for free
So maybe thinking that some n---a swinging from tree
To tree might be funny
dam and I thought Tarzan was just a Disney Movie.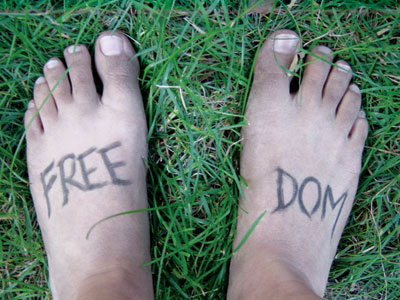 © Anna B., Northville, MI