A Monster (Dressed in Flesh)
August 30, 2011
Her thoughts race a mile a minute,
Her heart beats even quicker,
Lights and sounds make her tick,
For whom shall know what makes her click?
She's lived alone all her life,
For her family died of fright,
Now she walks this dreadful place,
For whom shall know what move she'll make?
She was born in Hell,
Her father is Satan,
Though now he fears,
His own creation,
Hiding in his own world,
He leaves us all alone,
But a new terror strikes us again,
This time taking us all in.
Her name is Death,
She is a monster,
She fears herself,
For what we have taken her.
She walks this Earth,
Causing havoc and terror,
We only see her once,
And that's toward the end.
She is a monster,
A monster dressed in flesh,
For what she does,
Causes a mess.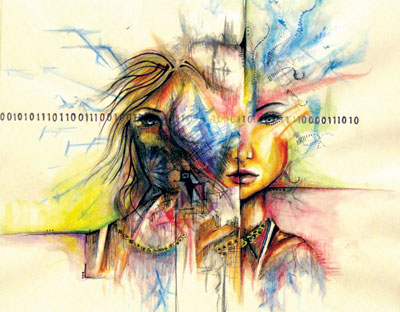 © Melissa W., Fayetteville, GA