Away With the New, In with the Old...
August 30, 2011
Take nothing
See Everything.
Poems of love
Poems of tragedy.
Lying for truth
Living to die.
Love to hate
Those who
Hate to love.
We are nothing
But we believe
we are everything.
We see but are blind
Those who are blind, see.
We die everyday to live.
And everyday we live we die.
Erase the new
And rebuild the old.
Eliminate time
And recreate your
Sanity.
Your mind is strong
So away with the new
in with the old...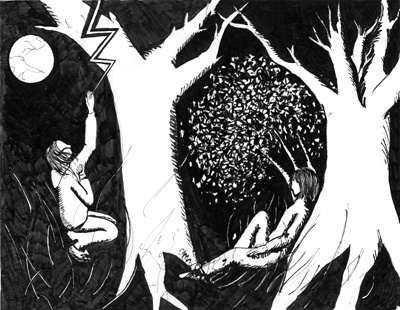 © Blair B., Davis, CA