Barren land we own...
September 7, 2011
We wander a world lost in dimension,
ups and downs lose all meaning.
No more shall our depth deserve meaning
In our world of planes and angles.
Outside the box is a scary place;
Vast expanses of unknown.
Inside the lines is the place to stay,
With rules enforced in stone.
No more shall birds fly through colors,
for such extraordinaire is not condoned.
No more are secrets told under cover,
For a world with shadows cannot be owned.
Our minds be harnessed,
Our wills enslaved,
The power possessed
And rebellions tamed.
Spontaneity be cursed
And dispute be damned,
For in our world no more is our land.
All holes filled in to be rid of depth,
All mountains caved to quiet the sky,
Across the land you can hear the call,
The call to say Goodbye.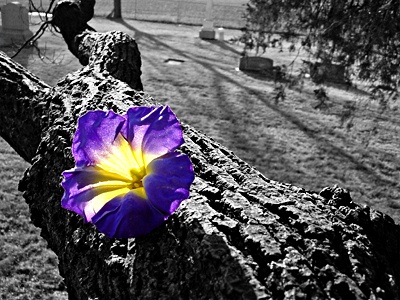 © Greg K., New Lenox, IL