For You
September 7, 2011
Oh hey there, boy.
With those sea foam green eyes.
Please, never take them off of me.
Oh hey there, boy.
With a smile as wide as the sea.
Electricity bolts through my veins whenever you look at me.
Your laugh, makes me laugh.
Even if the jokes on me.
I think I'm falling for you.
Oh hey there, boys.
is "us" a possibility?
Our lives would be so perfect together.
So easy.
Oh hey there, boy.
Please feel the same for me
as I think I might feel for you.
Please don't let my dreams of "us" just remain dreams.
Because you know what, boy?
We could have the greatest love story this small town has ever scene.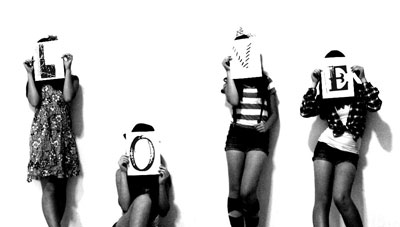 © Yoko K., Madison, WI