A Father's Past
September 7, 2011
I try to live a normal life, I try to look away,
But my shadow follows me everywhere so on my rear I stay.
I sit alone in an abandon lot with weeds abundant and grown,
I watch the rise of the moon's white eyes, it's light a melancholy tone.
I close my eyes and feel the wind as it rushes past my face,
It's mysterious hollow sings a taunting song and it whistles with melodic grace.

Reluctantly I open my sights and my mind awakens as well,
Peering into the distance I see a figure, a silhouette so small and swell.
It moves like a deer, all light on its feet,
So on mine I go, walking forward slow, curious for us to meet.
The closer I move, the clearer my vision, guided by the sky's white pearl,
And clear ahead the figure transforms into one of a small, young girl.

Her blue eyes pierce me from feet away,
Innocent and bright, yet filled with gray.
So familiar are the features of her visage,
Her cheeks, her jaw, is this real or a mirage?
But quickly I push those thoughts from my mind,
And stick out my hand for hers to find.
With her touch I knew, in the instance it hit,
This was not just any other girl, but my daughter -

How could this be? How could this be? It's been ten years since the past,
Ten years since the great, red fire. Oh! My head is spinning fast.
She looks the same in her soft, yellow dress, and her hands are a ghostly white,
Although I want to believe it all, I could've sworn she'd seen the light.
Yet here she stands in front of me, our fingers all aligned,
I ignored the hollow look in her eyes and disregarded all the signs.

"My angel, sweet angel," from my lips I cried,
For now she was here and all reality has died.
Then suddenly, with a tug, from mine she frees her hand,
And shoots me a look that I can read like a book, then into the darkness she ran.
Like a hawk I followed, keeping on my prey,
Yet the faster I moved, the farther she'd get, and this was to my feet's dismay.
Finally she came to rest in front of a disheveled home,
And despite my shallow breaths I knew this place was all I've known.

I had lived here once about ten years ago,
With a wife, my daughter, and a warm fire that glowed.
It was until that flame, turned in to a raging beast,
And everything I had ever loved immediately came to cease.
Yet here she stands in front of me, the daughter I'll always love,
Showing me parts of my ruined life, and the one I'd forgotten of.
As I look in her eyes the blue color fades into what becomes a mirror,
And as I peer on I see my face slowly becoming clearer.

For what I see is myself, trapped within my past,
Never once seeing myself reach, for the happiness I've yet to grasp.
So I lay my hand upon her shoulder, and with a kiss on her cheek,
I say goodbye to my beloved, young daughter, and set out for new horizons to seek.
And as I turn I promise, to never look back alone,
Then I open my eyes and look around to see the weeds all abundant and grown.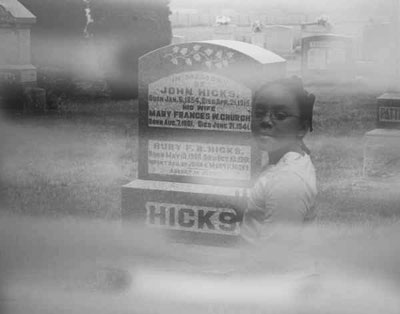 © Micha C., Toronto, ON, Canada