If Only For a Decision
September 8, 2011
There once was a road, a broken road.
For one man this was no simple road,
but a life choice, a
decision.

Choices, all our own.
Not our friends, nor our enemies can take, the only thing that stands to be ours, our
choices.

It's in our head,
it's in our heart.
Like a fork in the road, there will be
decisions.

To be passive, or to be aggressive?
Fun, or mean?
Open?
Or closed to the open world?
Dead, or alive?
It eventually shall fall as a
choice.

Back to the man, and to his road,
he stands alone.
It is the only road he has ever known.
Long ago a choice was made.
A fork In the road,
set in his path as a test in his masters eyes.
A simple
decision.



The man chose to avoid making his choice.
Neither path was taken.
What was the effect of his indecision?
His decision made for him.
There was no longer a
choice.

To stay still all his life.
He stands, rooted to the hard, unforgiving earth the same way a tree may stand.
Wishing, wondering.
What it would be like,
how it would be to decide.
If only for one more choice, one more
decision.

Some fates are worse than death.
The only way to keep control,
to keep living,
is to keep in your mind a
choice.

You are only truly lost
when you have nowhere else to
go.
It is inevitably our
decision.

In the end it falls to you.
Our choices alone are what define us.
So
choose.

Life is, quite simply, a decision.
So
decide.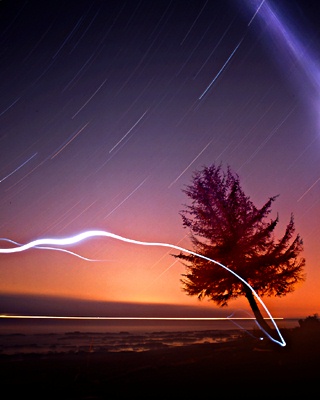 © Joey M., Spokane, WA