My Alphabet
August 4, 2011
We are just letters dangling in the alphabet line; together making a word.

Can you remember riding our bikes down that street? The tarred road rolling over into itself like a mug, tailoring the buildings in our view.
Can you remember showing me around this town?
I remember.
When we used to go sit on the edge of the bridge, daring the other to jump down into the glassy water. I liked when you sat to my left so I could see the city lights reflecting off your eyes. But you never let me down, you never jumped.
Tell me again.
How the world is linear, spherical. Show me again.
How to make this dirt into gold dust.
Take my hands.
Arch my spindly fingers into a frame to magnify the buildings.

When you come back here, tell me just how large life is,
Tell me if those Boston streets burn,
Or if walking 20 blocks makes you realize there is so much more to gather up inside yourself.

I'll stay quiet under the sluiced ground. I will quell any doubts you conceive.
I'll always be that lone letter in your word.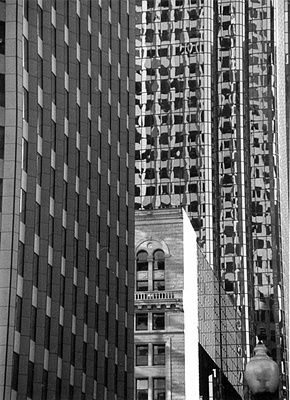 © Natalie D., Marblehead, MA