What is Style?
August 24, 2011
This is a call to all those women in blood red lipstick.
I flipped through a glossy world of you yesterday.
I finally realized I don't look up to you.
Those fake smiles that stare back at me as I gaze in envy.
Admiring your boney thin legs and those clothes draped over you,
Like clean, crisp sheets blowing in the wind.
I bet you kill inside.
Yearning for life and clawing your way out of expensive bottles of Pernod -Ricard Perrier- Jouet .
Just to experience something real.
When you close your eyes do you see flashes of light?
Does the darkness take pictures of you even when your eyeliner isn't perfect?
I hope someday you'll indulge in a chocolate milkshake.
Their d*** good, much better than carrots and water.
I'm tired of wanting your life.
I am not going to fade into the wall like all the others.
I don't want to be the star of the runway.
I realized today that I want to be a writer,
Not a hanger.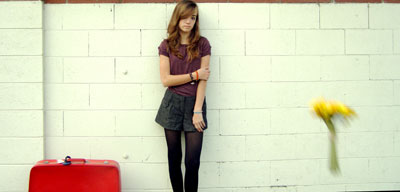 © Austin K., Studio City, CA