There is a Silence Here
August 24, 2011
There is a silence here
in the glassy eyed stare
of children

As boxes are placed
side by side
one by one

The youngest
pulls the fingers out of his mouth
trailing a line of tears across the tops

This is a silence
so loud
that it can't be contained

It has spilled over the lines:
the ones colored in with care
and stapled to the office walls.

There is a room full of people
they're all murmuring
reaching out a hand

To make sure that
everyone is still here
and that the truth is real.

The children seem to melt into the walls
there is no one here for them
The silence is all that remains.

Distant relatives come
with graying hair, and black cars
to take them to the city.

The city with it's constant hum
of people
but there is a silence here.

A silence that can't be unmade.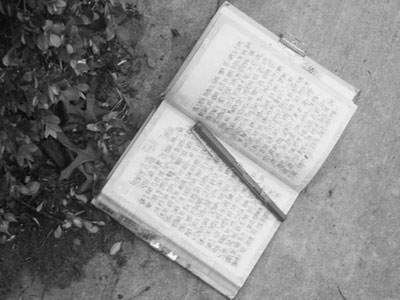 © Quinn B., Lubbock, TX