Fear Of Heights
September 7, 2011
I love the water, as blue as the sky.
I love to swim, but only inside.
I love when it's cold, so that it makes me move faster.
I love how I fly, and the water seems to rapture.
I love to dive, but not off the board.
For I am afraid, of how it feels to soar.
How the water seems so far away, and maybe I'll bump my head and forget yesterday.
So you see I have a slight fear, a fear of heights that's oh so real.
But I still try, even as my eyes become unfocused and my legs start to shake.
And maybe, just maybe.
One day, my fear of heights, will evaporate.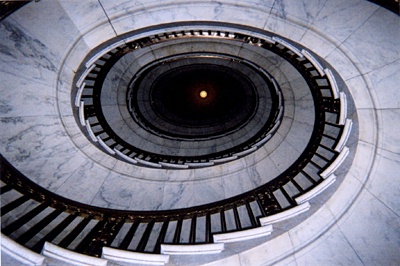 © Kyle T., St. Joseph, MO